If there was ever a city that embodies the cultures of the world while simultaneously creating a space for dialogue- we are it!
Toronto deserves to be showcased to the world. Not only that, Toronto deserves to reap the economic, systemic and societal benefits that are attached to hosting a World Expo. Expo'67 in Montréal and Expo '86 in Vancouver were major events that brought both cities to the international playground. They also allowed Montréal and Vancouver to build important infrastructure that helps the cities function to this day. Not only are the economic and cultural benefits massive, but hosting a World Expo provides the opportunity to represent our country on the world stage. It is our time!
Read the full Expo 2025 Canada Feasibility Study Overview (September 2016).
A World Expo would bring many advantages to the host city.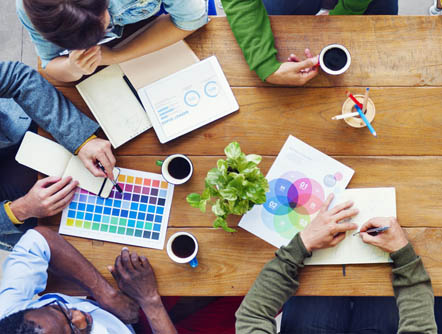 Economic Impact
The long term economic analysis from the 2016 Expo 2025 Feasibility Study concludes that Expo will produce substantial economic benefits. This independent Feasibility Study concludes that a World Expo 2025 would result in a $4.37 billion dollar boost to Canada's GDP and $1.26 billion dollars in direct tax revenue shared between three levels of government. Of these direct tax revenues, the Government of Canada receives $575 million, the Province of Ontario receives $549 million, and the City of Toronto receives $133 million. Expo would generate 50,800 person years of employment; a percentage of these jobs will be provided to disadvantaged groups in priority areas.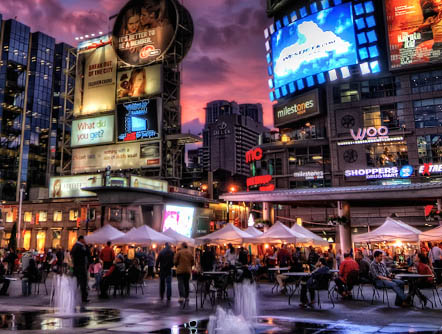 Tourism & Global Marketing
The World Expo would be an opportunity to showcase Ontario, the Greater Toronto Area, an Canada as a dynamic economic destination. According to the 2016 Expo 2025 Feasibility Study, the boost to tourism would be huge: over six months (May 1 – October 31) Expo would welcome approximately 30 million visitors to the site (an average of 225,000 visitors a day).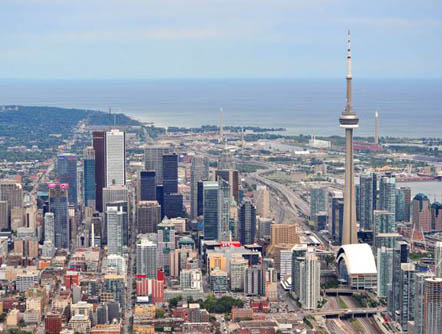 Infrastructure & Transport
Several hundred acres of land will be used for new development, a major investment in needed infrastructure and transportation, turning the under-utilized Port Lands into an urban jewel – a clean, green, vibrant, and sustainable mixed-use community on a revitalized Waterfront.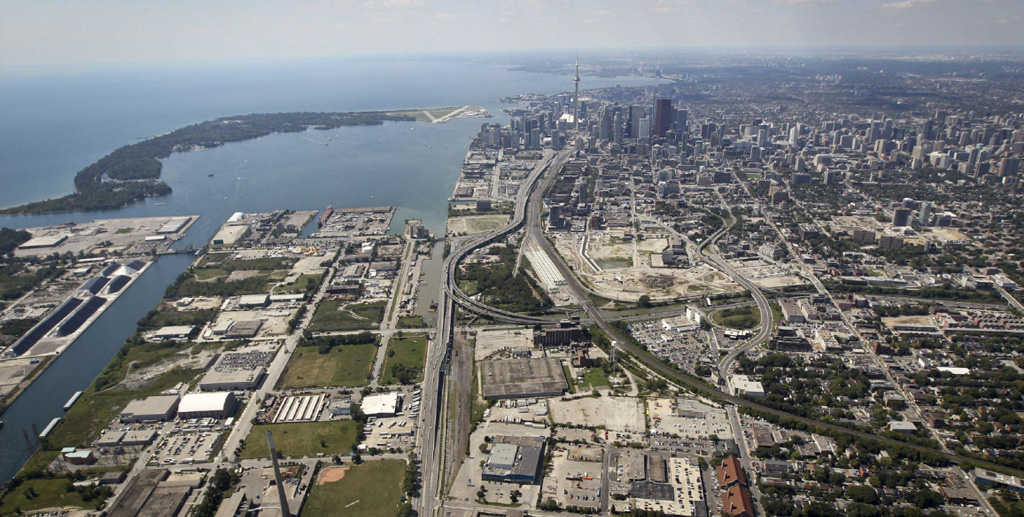 A major opportunity for Waterfront & Port Lands revitalization.
– Revitalization into a vibrant mixed-use residential / business / commercial area
– Major park & open spaces / & accessible water's edge for ongoing public use
– Flood protection, naturalization, and a new, clean, dynamic urban waterfront
– The legacy of needed sewer, water, hydro, & road infrastructure, post-Expo
– Transit investment to support new jobs & commercial development, post-Expo
– An global and unparalleled celebration of Canadian arts, culture, & creativity
– 30 million site visits to Expo – showcasing Canada, & Ontario, & Greater Toronto
– The largest single event ever held in Toronto / & in Ontario's history
– A post-Expo wealth producing & tax generating financial return for decades
City Council has endorsed the Port Lands Acceleration Initiative.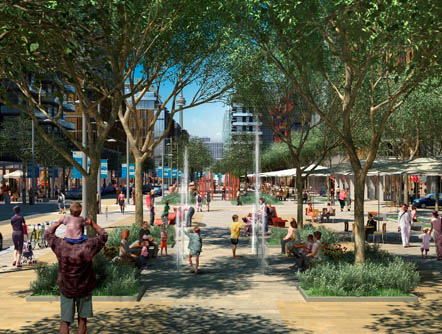 In 2012, City Council endorsed the Port Lands Acceleration Initiative, identifying the lands as an important revitalization opportunity for the City of Toronto.
Council noted the following:
– There was strong market interest
– Some costs would be offset by development revenues
– There is a solid long-term business case here
– It enhances Toronto's future as a global city
– It is a viable and realistic major opportunity for Toronto